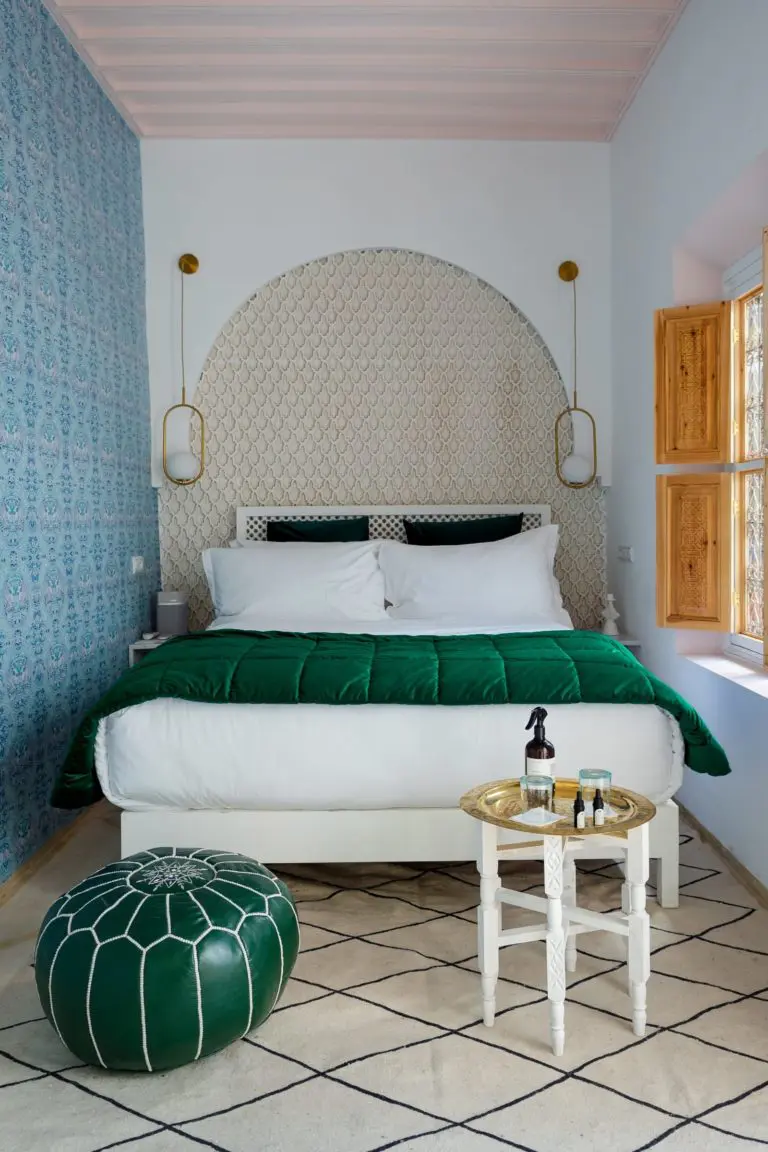 Pomegranate Luxury King Room
The deluxe pomegranate room was originally two rooms that have been combined and renovated to a very high standard and modernised with an Australian twist. We wanted to maximise the space and light. It now enjoys much larger proportions than the 10th-century edition. However, the room maintains the original high ceilings and cedar windows with their hand-beaten metal fretwork (all polished up and paint removed). The windows now boast newly appointed brass furnishings and hand-carved wooden shutters.
The Pomegranate room greets you with the huge signature Moroccan double-arched cedar doors complete with brass accents and furniture. Central to the room's luxurious king-sized bed, crafted in wood with Mushrabi bedhead, sits a hand-carved plaster arch which is traditionally decorated to compliment the bathroom's Zellige tiles. The suite is set off with hand-printed wallpaper from Sydney by the iconic Australian designer Florence Broadhurst. The wallpaper is in complimentary colours to the Zeliege floors of greens, aquas and blues and in true Art Deco styling.