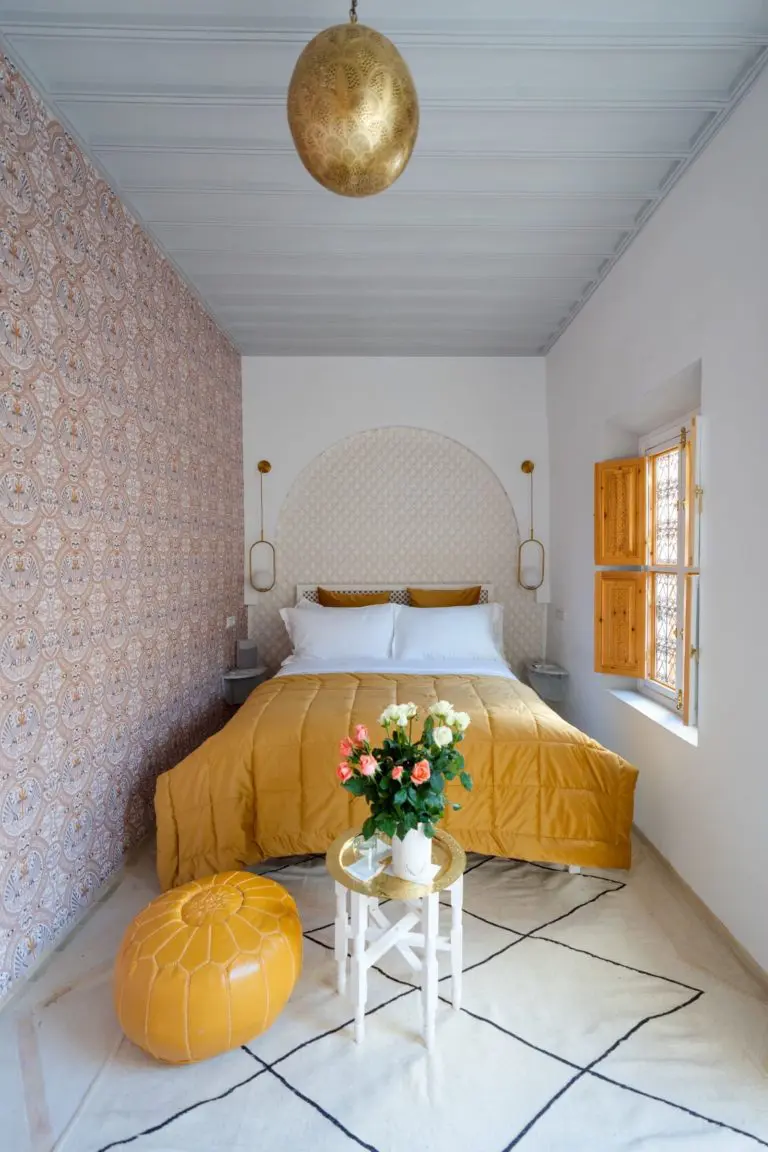 Rose Beldi Luxury King Room
The deluxe Rose Beldi is located on the first floor and enjoys direct access to the orange tree canopy. The room enjoys modern Australian design influences proportions and maximises the space and light. It enjoys much larger proportions than the 10th-century edition. However, the room maintains the original high ceilings and cedar windows with their hand-beaten metal fretwork (all polished up and all paint removed). The windows now boast newly appointed brass furnishings and hand-carved wooden shutters.
The Rose Beldi room greets you with the huge signature Moroccan double-arched cedar doors complete with brass accents and furniture. The iconic Australian designer Florence Broadhurst set the design for the room with hand-printed wallpaper from Sydney. The wallpaper set the room style and complimentary colours to the Zeliege floors of grey, green and soft pink and in true Art Deco styling features velvet throws and furniture.